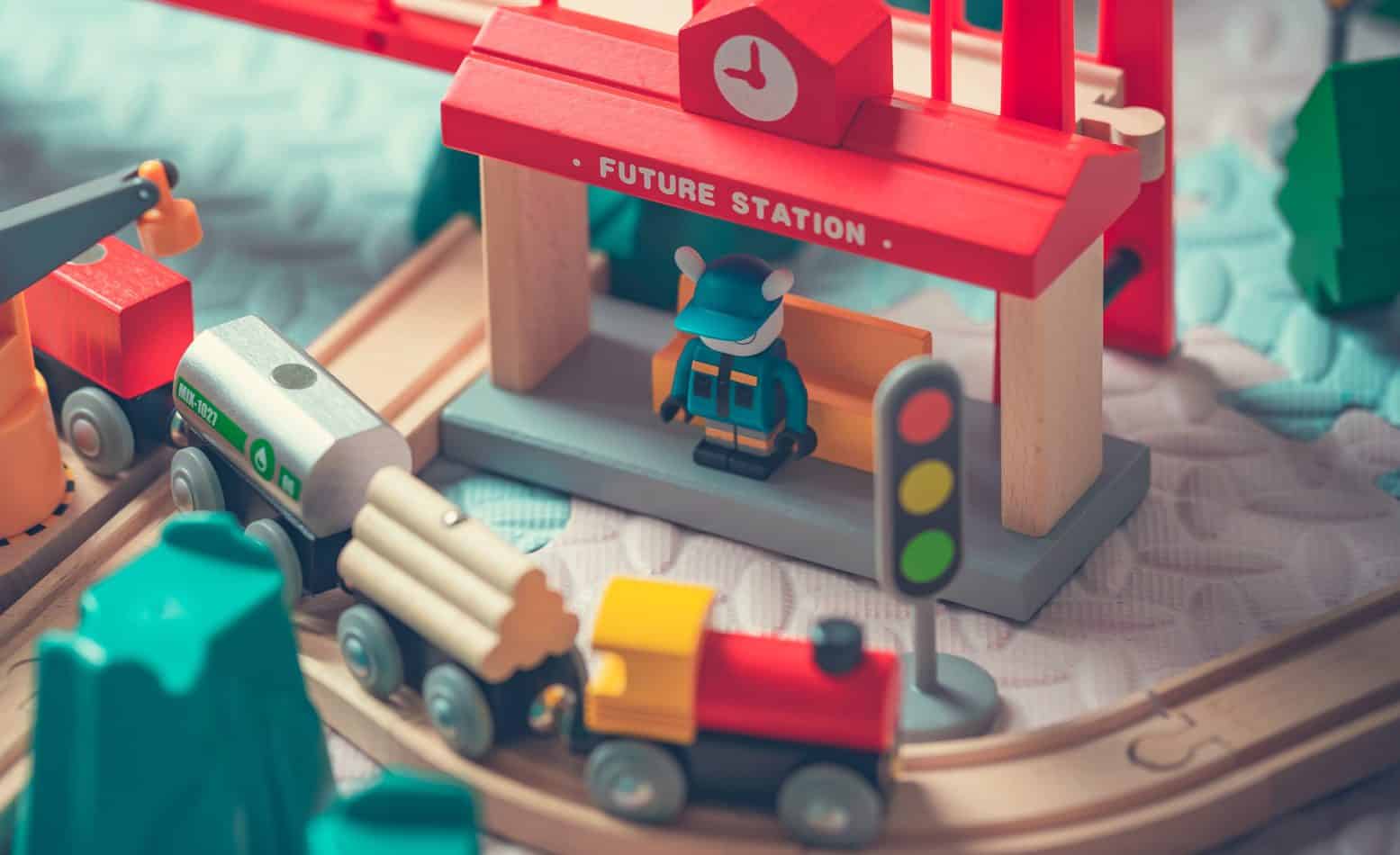 I always visit that big Hamleys toy store, whenever I'm in London! And I even went every time, before I got any kids myself. It's probably just that kid that lives inside every one of us, that feels the urge to wander around such a big shop full of toys. So, no matter if you're with your kids or don't have any or left them at home, you might wonder, where to find the best toy stores in Copenhagen?

First of all, don't get your hopes up. We don't have anything that even resembles Hamleys in London, should you have ever been there. Actually, we don't have any big toy stores at all in Copenhagen, but we do have some you might want to pay a visit anyway.

In no particular order:
Disney
Lego
Karrusella
Games
Astas
Banditten
Faroes Cigarer
Børnenes Boghandel
---
Disney Store
Amagertorv 8, 1160 København K
This is of course the official merchandise store, owned by Disney. It's located on one of the best addresses in town, side by side with Royal Copenhagen and Illum's Bolighus. If you have been to Disney stores in other large cities, you will probably be a little disappointed with this one.

Even though it's in two floors, it's not very big, but nonetheless, you can still find all kinds of Disney merchandise from your favorite movie, with your beloved character. Often the staff are dressed like some of the characters and it's an experience to go there, when you're a little child.
---
Lego store
Vimmelskaftet 37, 1161 København K
One of four Lego stores in Denmark (two in Jutland and one in Kastrup airport). Should you not know it already, Lego is from Denmark! So, it's obvious that we should have a Lego store in Copenhagen. I really like to pop in a have a look at all the Lego sets and to see what they have on display at the moment.

Even though Lego is from Denmark and it's popular toy like ever before, the store is not very big, so don't expect a huge shop, with all sets, that were ever made, on display. Be sure to check the link provided above, since they once a month have an event, where you can get a small Lego set for free, when you build it in the store.
---
Karrusella
Jorcks Passage, Vimmelskaftet 42, 1159 København K
This must be my favorite toy store in Copenhagen and maybe the smallest at the same time. It's a quite small shop, but it's packed with toys of high quality, as well as baby clothes, decorations for children's room and cutlery, just to mention a few. Here you will most likely find something, that even though it might not be from Denmark, it will have that Scandinavian feel and design over it.

It might be hard to find for a non-local, situated in a passage between the walking-street Strøget and Skindergade. Locate Skagen-watches and Unisport – that's where the passage starts. When you arrive and should you have your kids with you, they can choose to enter the store via the miniature door, which is just next to the "grown-ups door".
---
Games
Jorcks Passage, Vimmelskaftet 42, 1159 København K
Almost next door to Karrusella is a shop almost only with board games. It's always a lot of fun to have a look at all the different kinds of board games, you've never even heard about and a apart from those, they also have quite a selection of dice, chess-boards, backgammon-games and good old fashioned jigsaw puzzles.
---
Astas
Nikolaj Plads 11, 1067 København K
Another really small shop, but you will enjoy it anyway. I feel like they are mainly focused on dolls and teddies, but they also have all kinds of other toys. The staff (I think it's the owner) is always so helpful and this place is perfect if you have a kid, that you want to bring home a doll for. Or maybe some accessories for that doll? You will be amazed of the selection!
---
Banditten
Østerbrogade 138, 2100 København Ø
The only toy store on the list, which isn't right smack in the absolute center of Copenhagen, but instead in the neighborhood Østerbro. It's still easily accessible though, just hop on the metro (M3) and get off at Poul Henningsens Plads and walk the last 100 meters.

A bit like Karrusella, really well curated toys, that will last for years and can be handed on to the next generation. I particularly like their selection of almost 100 posters, that can really help decorate a children's room in a very tasteful way.
Do you want to take a 3D tour of the store? Click the link.
---
Faraos Cigarer
Games, comics and manga – Skindergade 27+28, 1159 København K
Roleplay and dress-up – Nørregade 6, 1165 København K
Merchandise – Klosterstræde 22, 1157 København K

This one is for the nerds and that's not to be understood in any condescending way. Spread out at several locations in Copenhagen (and other Danish cities), Faraos Cigarer covers whatever you could wish for, when it comes to live action roll-playing, comics of all sorts, manga, animé – you name it. So, if you're missing an armor or sword for the upcoming event in the woods, you've come to the right place. Even if roll-playing is not your thing, you should check out their selection at Nørregade – it's impressive!
---
Børnenes Boghandel
Skindergade 4, 1150 København K
Ok, so this is not a toy store. They have some toys and games, but it's a children's bookstore, which has been around for close to 50 years.
They of course focus on Danish books, but you might find some in English as well and you should go, just to have a look. It's owned and next to the big book store chain Arnold Busck, which is also worth a visit, if you like flipping through books like me. There's a small coffee shop/café on the bottom floor, inside the book store, so you take a break and relax there with a book.
Secret tip: on the top floor you can use their restrooms for free, just pretend that you're book shopping.