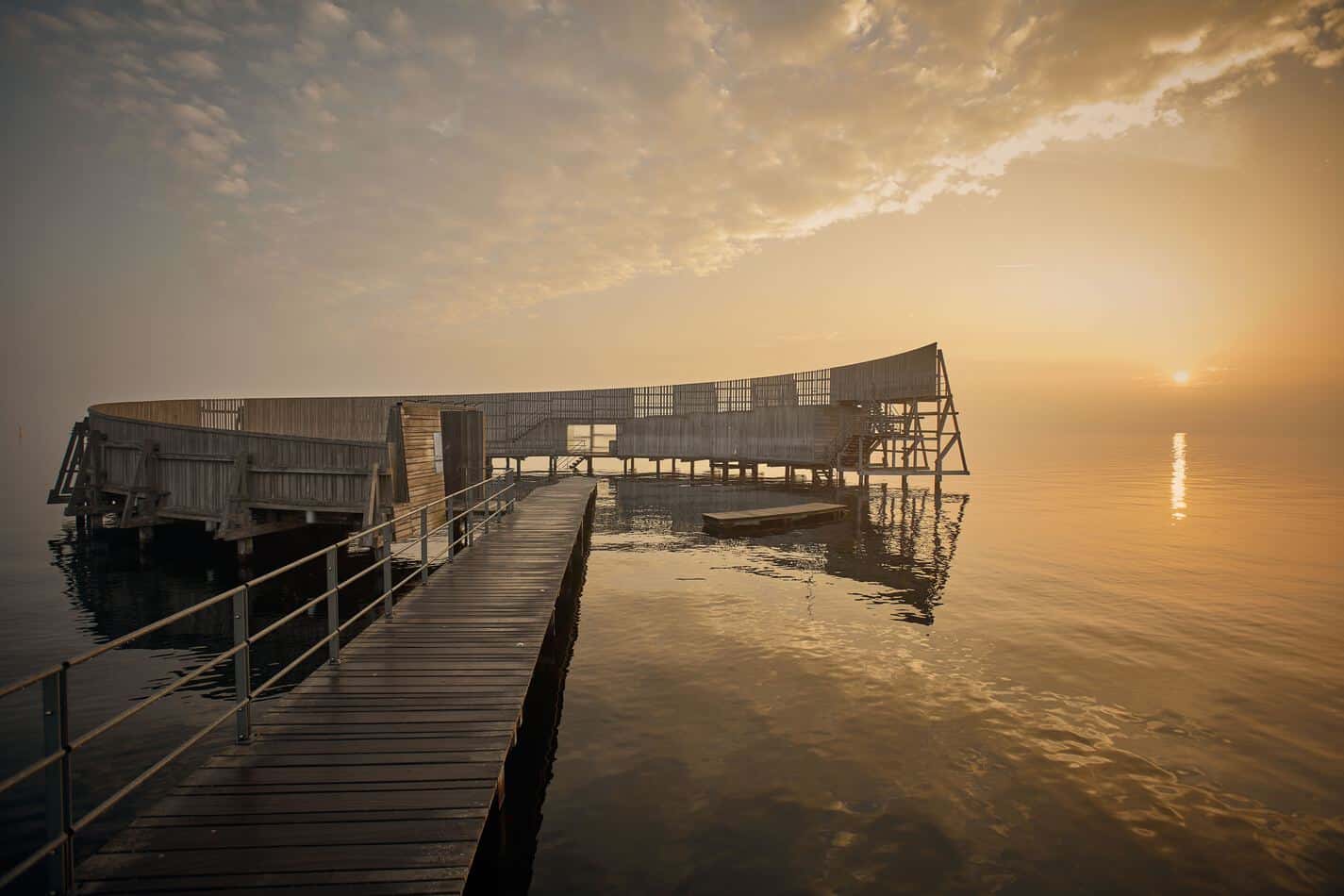 When is the best time to visit? There are several things to consider, when to decide. The one most people start with, is the weather. But not all people prefer sun and high temperatures, and what about the price for your stay – when is the low and high-season? You might not want to pay a high price for your hotel and stand in line at every museum. Also, Copenhagen has plenty of activities to offer, but not all are open all year around.
---
Below you will find a thorough breakdown of the whole year, so you can decide on when is the best time for you to travel to Copenhagen. If nice weather is the most important factor, just read the next couple of paragraphs – but remember, there are no guarantees!
The short answer to the question above, is spring or summer. During spring, the days are starting to get longer and the temperature is rising. The summer has those long days and everyone are out soaking up the sun. On average, April has the least rain and July and August are the warmest.
---
Spring:
Even though you can still have a lot of cold days in March, April and May, sometimes even a little snow, generally this time of year will offer you the mild temperatures, that the Danes have been hungering for the whole winter. Some of the first days, when the sun is out and the temperature creeps above 14°C/57°F, you'll see a few crazy locals walking around in shorts and a t-shirt – hello pneumonia!

When spring finally shoves winter away, you can really encounter some lovely weather in Copenhagen, that even resembles summer now and then. As you can see in the graphs below, March and April are actually the two months, on average, when it rains the least during the whole year and April and May are in top 4 regarding sunshine hours.
Source:DMI

Source:DMI

Source:DMI
Summer:
Most Danes long for the summer, even though nice weather is never a guarantee. When the weather gods are being generous, everyone goes to the beach and a really hot day will see temperatures around 25°C/77°F. On the contrary, it can be raining for weeks and temperatures never go above 15°C/59°F. Scroll down and check out the graphs displaying the average temperatures in Copenhagen throughout the year.

Note: Schools are on break around week 26 – 32. That means lots of locals exploring their capital, so prepare to stand in line at attractions.

Source: DMI

Source: DMI
All the data is extracted from this report, with permisson from DMI ( Danish Meteorological Institute).
---
When is the cheapest time to visit Copenhagen?
According to the site https://www.statista.com/statistics/247229/average-daily-rate-of-hotels-in-copenhagen/ the 1st quarter of the year is by far the cheapest, followed by the 4th, while 2nd and 3rd quarter battle for 1st place. Make sure to check your favorite booking-site for up-to-date prices.
---
And now for a more detailed breakdown.
January – March
The first two months of the year always feels like a long drag. The winter has been going on for ages, the days are short and the sun is never out! These are the coldest months of the year, so bring your warm coat, gloves and hat. Since the temperature is just around freezing point, you can experience both snow and rain. When March comes along, the sun is out more and the temperature rises just a bit, but it's nowhere pleasant yet.
Attractions/events:
Tivoli Gardens are open the first few days of every year, as a part of their Christmas/New Year season, and then again for some weeks around the winter break (week 7 + 8). Click here for Tivoli's detailed opening hours & seasons (in English).
---
April – May
When spring finally shoves winter away, you can really experience some lovely weather in Copenhagen, that even resembles summer now and then. But it can easily be as cold as 5°C/41°F and seldom warmer than 18°C/65°F. March and April are the two months, on average, where it rains the least during the whole year and April and May are in top 4 regarding sunshine hours.
Attractions/events:
– Copenhagen Marathon – usually on the second or third Sunday in March. Some streets are blocked during the event and you might have to find another route.
– Copenhagen Art Week – in the end of May.
– Tivoli Gardens opens in April for the summer season, which ends again in September.
– Distortion – 5-day street-party in the end of May and start of June. Expect a lot of young people, alcohol and loud music. If you're not actually a part of the festival, in can be a bit of a nuisance, so take care when booking your hotel – you might want to stay far away from the crowds and noise.
---
June – August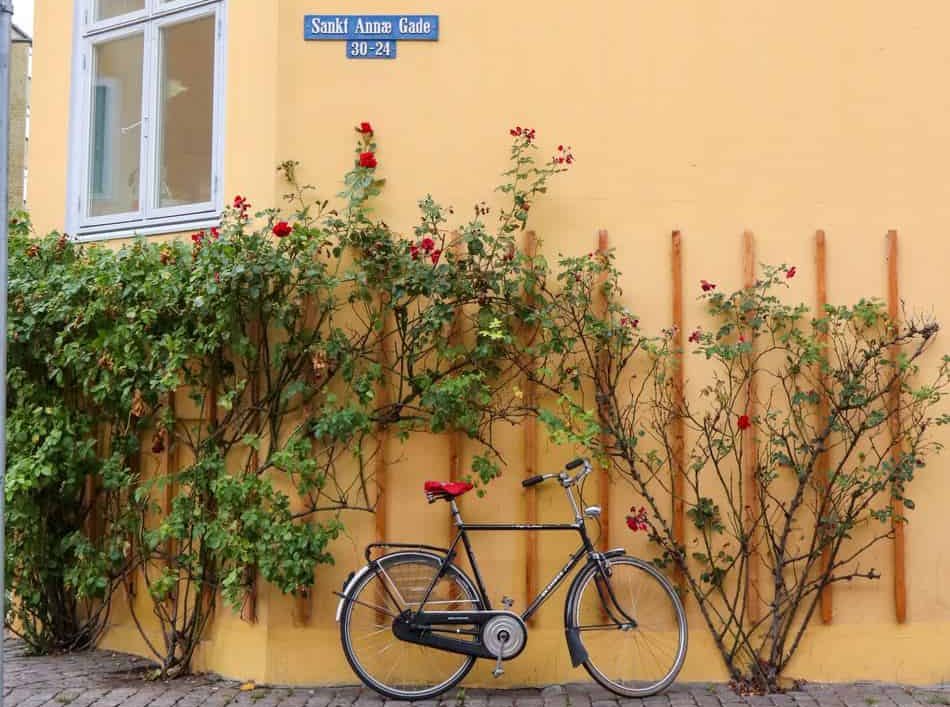 Summer! Even though you can't rely on the Danish summer for high temperatures and lots of sunshine, it's still summer, which means long days and at least mild weather. August is actually the wettest month of the year, but in general summer grants us a few really nice weeks of sun and warmth. The 3rd quarter is usually the most expensive regarding accommodation and from the last Saturday in June until week 32 all schools are closed, which means plenty of Danes exploring their own capital.
Feel like swimming?
Copenhagen has several places where you can jump in the harbor water and we even have beaches. Yes, the water in the harbor is actually clean enough to swim in and these outdoor pools are jam-packed on a hot summer day.
You can also find a small beach up the coast, just a few minutes walk from Svanemøllen train station. Or you can visit the artificial island at Amager Strandpark, which offers 4.6 km (2.9 mi) of beach, along with activities like kayaking and kite-surfing. The long winding paved path along the shore is great for runners, skateboards and roller-skates and the inner part of the island has really still and shallow water, which are great if you have kids.

Click here for the official site, where all the harbor baths, indoor swimming pools and beaches are listed.
Attractions/events:
– Distortion – first couple of days in June (see section on April-May above).
– Copenhagen Jazz Festival – held in July. Expect all kinds of jazz, played throughout the city.
– Copenhagen Pride – LGBT-festival held in August. A big parade in the streets of Copenhagen.
---
September – October
September is just like spring – you never really know what you will get. The summer can sometimes continue, though with a small dip in temperature, but autumn could also set in and then it will be time to put on that warm coat again. When October comes around, it's back to the big sweaters and rain and windy conditions. In week 42 it's autumn break, so here the prices for accommodation might spike and places like Tivoli Gardens will be a little crowded.
Attractions/events:
Tivoli Gardens' summer season ends in September and they open again for some weeks, when it's time to celebrate Halloween.
---
November – December
It's probably cold and rainy, but when December comes along, all the Christmas-lightings and decorations are up and the Christmas-spirit is setting in. The main shopping street Strøget will be decorated from mid-November and small Christmas fairs are to be found in and around the city.
You don't want to miss the celebration of Christmas in the Tivoli Gardens, which re-opens in November, all decorated throughout the garden – best enjoyed after sundown, when they turn on all the lights.
December (and also late November) is also the month of the Danish Christmas lunch. This is where Danes meet for dinner (even though it´s called lunch), either with colleagues or friends and family. The dinner includes a lot of traditional dishes, enjoyed with lots of beer and snaps! https://en.wikipedia.org/wiki/Snaps
Especially the snaps will result in locals singing in the streets and loud tables should you encounter a Christmas lunch held in a restaurant. Depending on where you want to eat, some restaurants might be fully booked Thursday, Friday and Saturday in this period, so book well in advance.
If you are planning to stay for Christmas, you should know that on the 24th, 25th and 26th of December, almost everything will be closed and the streets will be practically empty, since the Danes are with their families, celebrating Christmas.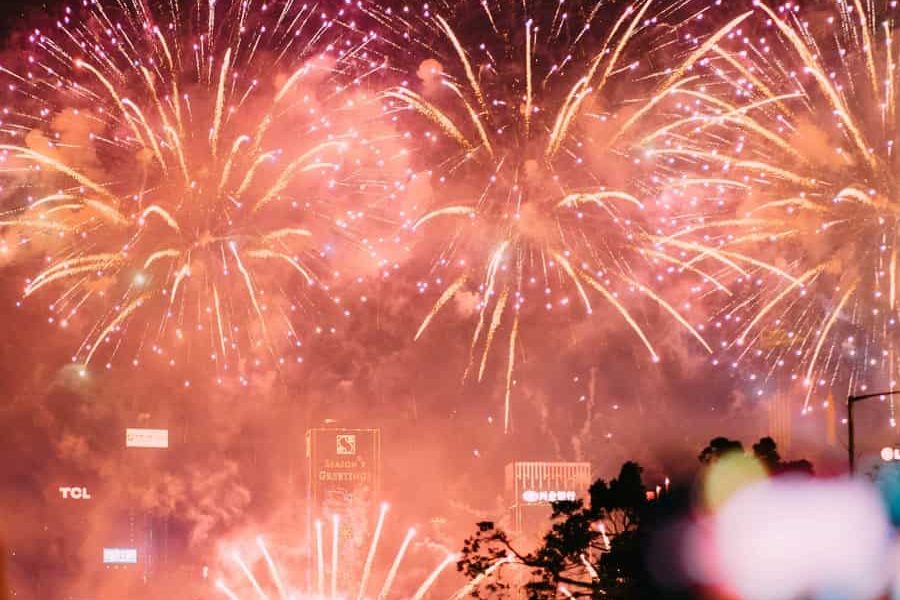 The same goes for the 31st and the 1st of January, if you're here for New Year. The celebrations on New Year's Eve are maybe a bit different than what you're used to. It's quite common for a city to arrange a firework display at the town hall or something like that, but not in Denmark.
We can buy fireworks as a private person and we do so in large scale! In 2018 the expected revenue was more than $62 million and 27% of Danes were planning on buying some sort of fireworks for the festivities. So, if you plan on wandering the streets of Copenhagen on New Year's Eve, be prepared – it will be lit up from a few hours before midnight and probably a few hours into the new year. If you don't like fireworks, a good advice would be to stay indoors and enjoy the spectacle from behind a thick glass window in your hotel.
A few last notes on New Year's Eve is, that not all restaurants are open and you have to book well in advance for the ones who are open. Danes tend to go to private parties on the last night of the year, so don't expect the clubs and bars to be full. On the other hand, you will find plenty of people hitting the streets around midnight, enjoying the fireworks and drinking champagne.