Østerbro
Østerbro is the neighborhood that includes both the national football stadium Parken (which is also the home stadium for the local club F.C. København), the public park Fælledparken, Langelinie and the newly built area Nordhavn. It is mostly considered as being a more upscale neighborhood, with lots of families with children living here.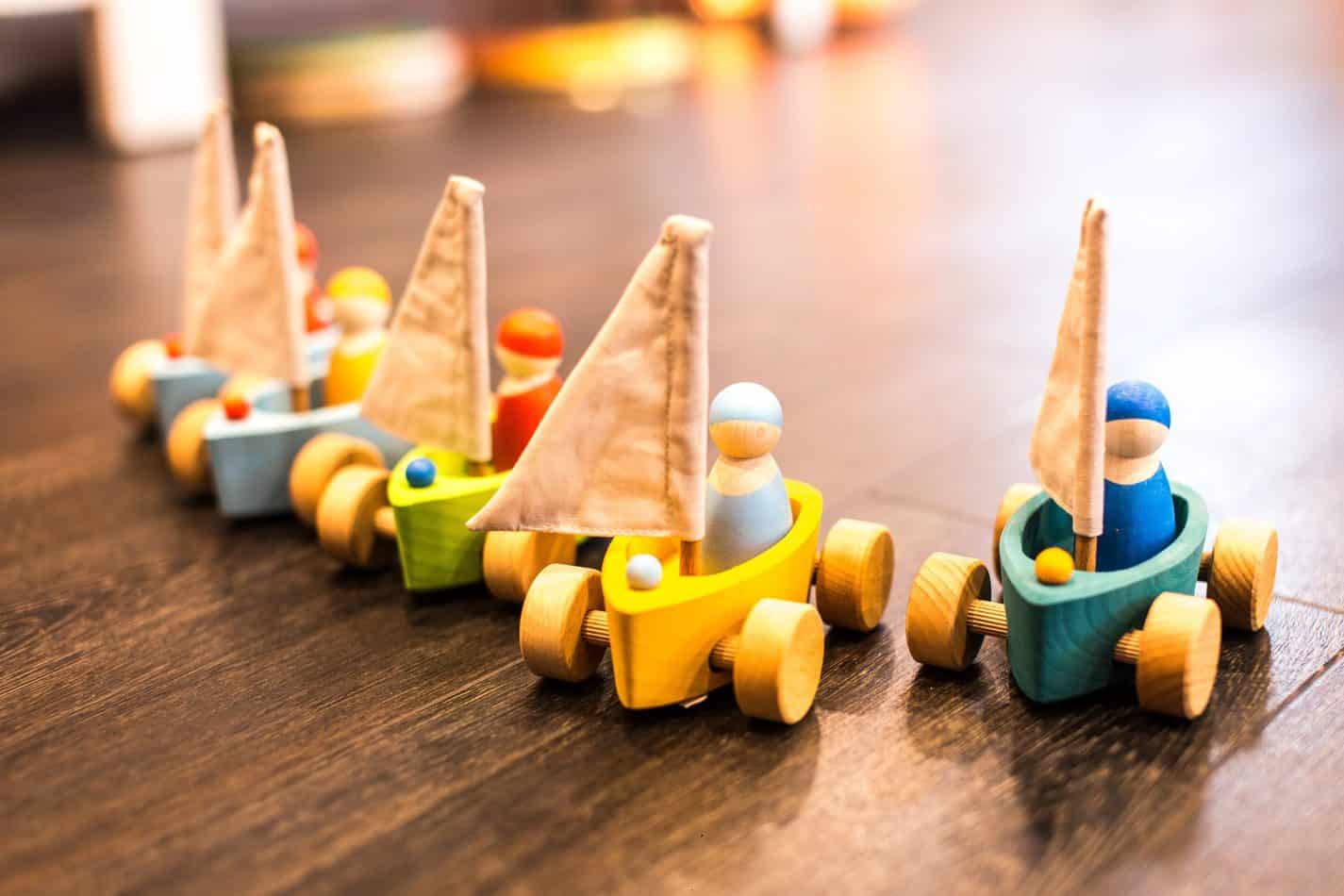 Shopping
Peter Beier Chokolade Nordhavn
Southamptongade 22-24, 2150 København Ø
Peter Beier is one of the most successful chocolatiers in Denmark with almost 30 years of experience. All their chocolate is made 100% by hand and from cocoa-beans from their own plantation in the Dominican Republic. Peter Beier chocolate can also be bought at several other locations.

Enula 9
Rosenvængets Allé 6, 2100 København Ø
According to my wife, this is a very cool maternity store, selling only really great clothes and gear for mother and baby.

Super Carla
Rosenvængets Allé 5, 2100 København Ø
Just across the strret from Enula 9 is Super Carla, where you will find everything you will ever need for your baby. Again only products of the very best quality.

Ganni
Østerbrogade 50, 2100 København Ø
An international women's clothing brand from Denmark, that can be recognized by the cool prints, bright colors and effortless style.

Normann Copenhagen
Østerbrogade 70, 2100 København Ø
For over 20 years Normann Copenhagen has striven to create functional design for your home, that will stand the test of time. Go here to shop some Scandinavian design, whether it be chairs. lamps or cutlery.

Banditten
Østerbrogade 138, 2100 København
One of those great toy shops, where grownups struggle to resist buying – both for their children and for themselves.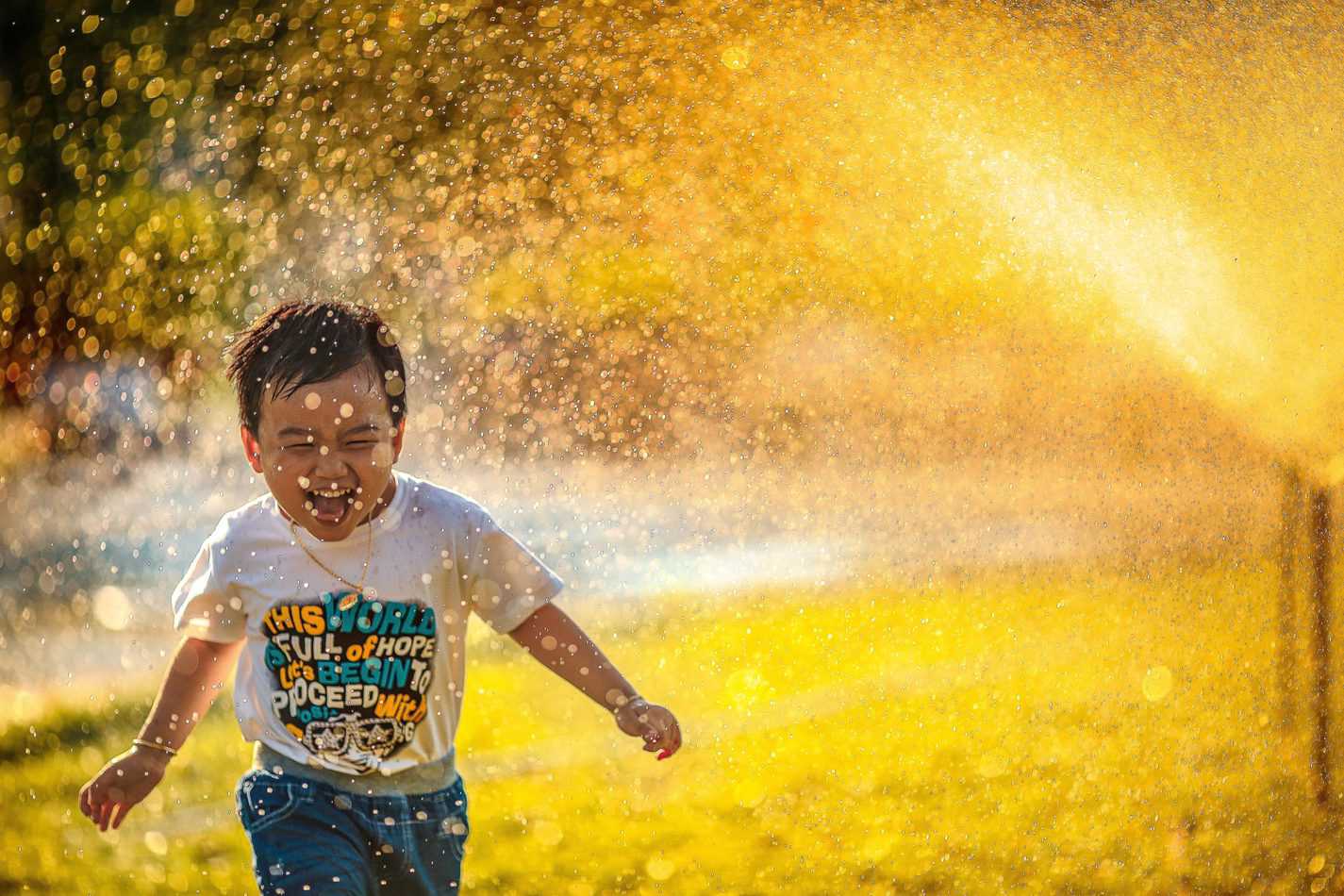 Playgrounds
Konditaget Lüders
Helsinkigade 30, 2150 København Ø
24 meters in the air, on the roof of a parking garage, you can experience the playground with arguably the best view in Copenhagen. It's situated in the eastern part of Østerbro, at the harbor, so it faces Øresund, the water between Denmark and Sweden. It's actually both a playground and training facilities, with focus on running and cross-gym. The children can try several kinds of swings, jump on trampolines or climb the tall spiral spiderweb, while the grownups can do a bit of box-jumps or TRX. Here's the official YouTube video from By&Havn, who run the facilities.

Vandlegepladsen
Fælledparken ved Edel Sauntes Allé
Copenhagen's only water playground is located on the outskirts and western part of Fælledparken. Here you can learn about the flow of water from rain in the clouds, to the water in creeks and sewers and ending in the ocean. And you can of course play with water, using the two water cannons, find your way in the water maze or let the toddlers run around in the "dabble lake".
The playground is only filled with water a number of days during the summer, but is open all year round and functions as a normal playground as well.
Where to eat and drink
Souls
Melchiors Plads 3, 2100 København Ø
The guys behind Souls want to be the pioneers of vegan food in Denmark. The two Australians Matt and Jason started this vegan restaurant and with the help of Denmark's best vegan chef (according to themselves at least), they serve 100% plant-based homemade food. They have already acquired the titles as the best up and coming, the most sustainable and the best vegan restaurant over the last few years.

Lêlê Street Kitchen
Østerbrogade 56, 2100 København Ø
Tasty modern Vietnamese food in Copenhagen – yum! Ahn Lê arrived in Denmark from Vietnam over 40 years ago and from a very young age, she knew she wanted to open a Vietnamese restaurant in Denmark. Now she has 5 in Copenhagen and business is thriving.
Expect spicy food with lots of crunchy greens and fresh herbs, cooked to order and so delicious. My favorite is their bao with 5 spice pork, but as far as I know, you can only get it at the airport (past security).

Juno the bakery
Århusgade 48, 2100 København Ø
Over the last years quite a few bakeries have opened in Copenhagen, which all challenge the boring trend of everyone buying bread and pastry without any soul and almost without any taste as well, made by large industry bakeries and then transported to smaller shops or supermarkets. Instead they do their very best to excel in the craft of bread and pastry-making, resulting in some very tasty products. Juno is one of these bakeries – where people often stand in line outside the shop, while as they get closer and closer to the front door, they can sense the lovely fragrance coming from the cardamom buns or almond croissants (which are my favorites).

Geranium
Per Henrik Lings Allé 4, 8. Sal, 2100 København Ø
The only and first restaurant in Denmark to be given 3 stars in the Michelin Guide, which it has held since 2016. It's located in the actual national football stadium Parken, which might seem rather strange at first. But it's on the 8th floor, with views over the public park next to it and you wouldn't notice that it's the same building, if you didn't already know it.
Gold medal winner at Bocuse d'Or (the annual competition for chefs) Rasmus Kofoed, is the head chef and co-owner at Geranium.
Other highlights
Langelinie and The Little Mermaid
Go for a walk along Langelinie, which also houses The Little Mermaid statue, that is one of the most important landmarks/attractions we have in Denmark. Technically the statue is just outside the borders of Østerbro, but a large part of Langelinie is inside.

Start your walk from Langelinie Pavilionen, the beautiful building from the 1950s, which is used for events and catering. You might spot a seaplane arriving or departing, since this is where they dock between their trips back and forth to Aarhus.

Walk up to the Little Mermaid and snap a photo, but be sure not to post it on any social media or something like that. If you do so, you might be sued by the descendants of the sculptor, who still own the rights for a few more years. Yes, true story! I don't think that any of the tourists who have violated the rights, have ever actually been sued – it's probably only if the photo is used in a commercial sense.

From there it's a 1.3km long walk to the end of the quay, where large cruise ships often are at dock. Sometimes large luxury yachts are also at dock here and you might be able to spot a celebrity on deck.

Fælledparken
Fælledparken, which translates to "common park", is a 0.5km2 large park, that was created over a 100 years ago. It is used for all kinds of activities, like football, skateboarding and sunbathing. Gravel paths run around and through it, making it a nice place to run for joggers, which I've written about in my Copenhagen Running Guide.

Due to large size of the park, several big event are held here. The world's largest community run DHL-stafetten is held here every year, with over 100.000 participants and every 1st of May thousands of people come here to celebrate the International Worker's Day, which partly is a national holiday in Denmark.
Interactive map