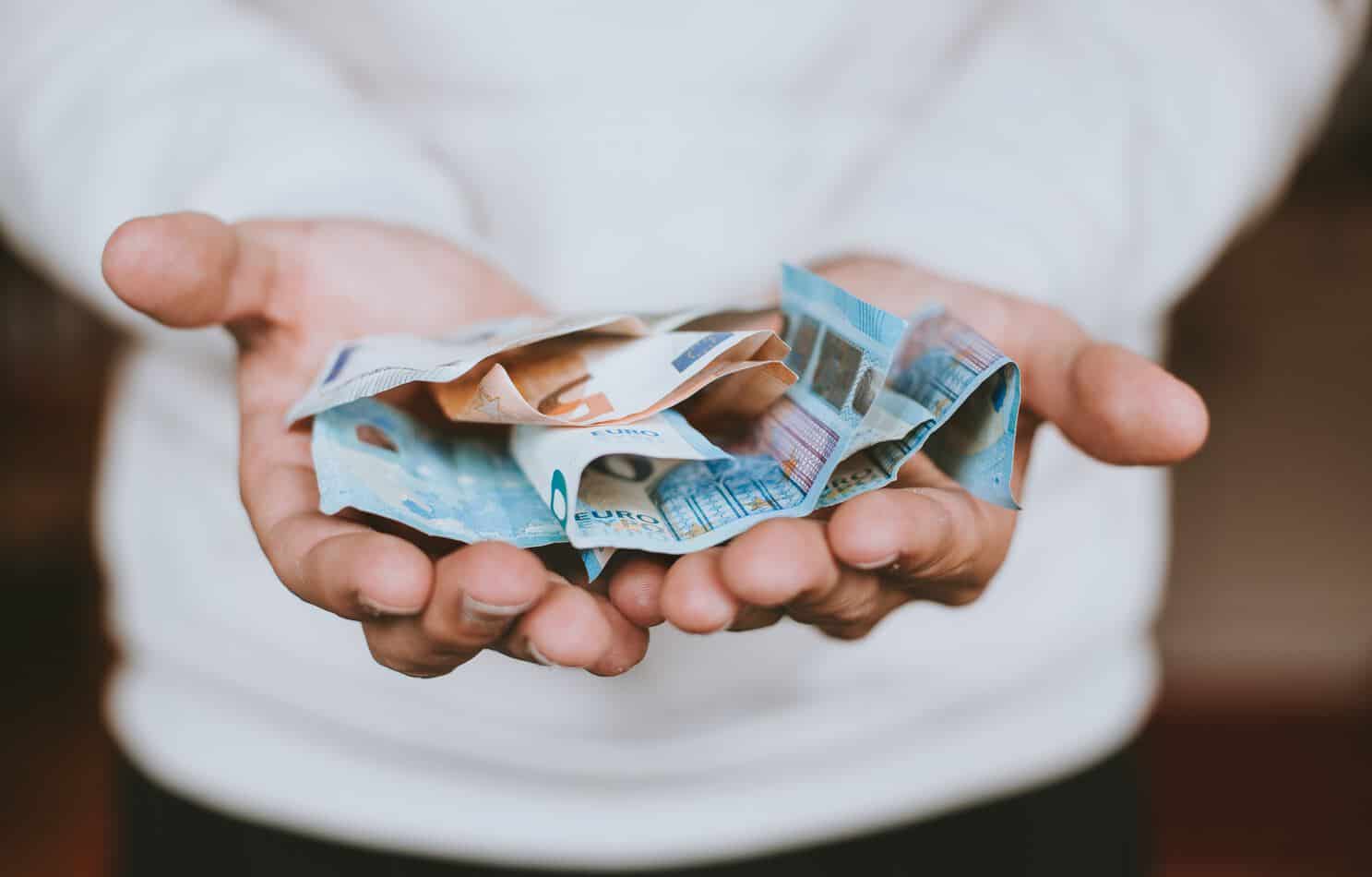 Is Copenhagen expensive? Yes, Copenhagen is ranked as the 7th most expensive city in the world according to The Economist Intelligence Unit, which does an biannual survey, where it ranks a number of cities across the world for their Worldwide Cost of Living index. Over 130 cities are included in the survey and prices are compared over 160 products and services, such as rent, food, gas, domestic help and so on.

If you want to read the report, you can sign up for free at The Economist Intelligence Unit.
In this post you can read about the following:
Prices on food and beverages in restaurants
General prices for a meal in a budget, mid-range and gourmet restaurant
Find out how much money you should bring
Comparison of prices in the Danish supermarkets
What's up with our expensive coffee?
---
Below I have compiled a list of things, with their average prices, so you can see for yourself, what you can expect to spend on your stay in Copenhagen.
Big Mac
30DKK
Beer 500ml – in a bar/restaurant
50-75DKK
Coke 330ml – in a bar/restaurant
30-40DKK
To-go coffee
at least 30DKK
Average meal for 2 at a restaurant,
drinks not included
400-800DKK*
3 pieces of quality smørrebrød
300DKK
A bottle of wine at a restaurant
250DKK and up
A bottle of wine from a shop
40DKK and up
Bottle of water 500ml,
you pay 1-2DKK in bottle deposit, which you get
back if you hand in the bottle at any supermarket.**
12-15DKK
Let me know, if you want me to add any other items to the list.
*this is of course very hard to define, since it depends on what and where you want to eat and what you think is an average meal. You can easily find a burger and a coke for under 200DKK/person right on the walking street Strøget. But if you expect an average meal to be 3 courses and include wine, then you have to pay at least 400DKK/person.

**unless you prefer bottled water, why not bring your own reusable water bottle and just refill the bottle with great tasting water right from the tap? Denmark has some of the best tap water in the world, as you can read in this article we wrote. It also has a map of all the free water fountains situated in Copenhagen.
---
How much is an average meal?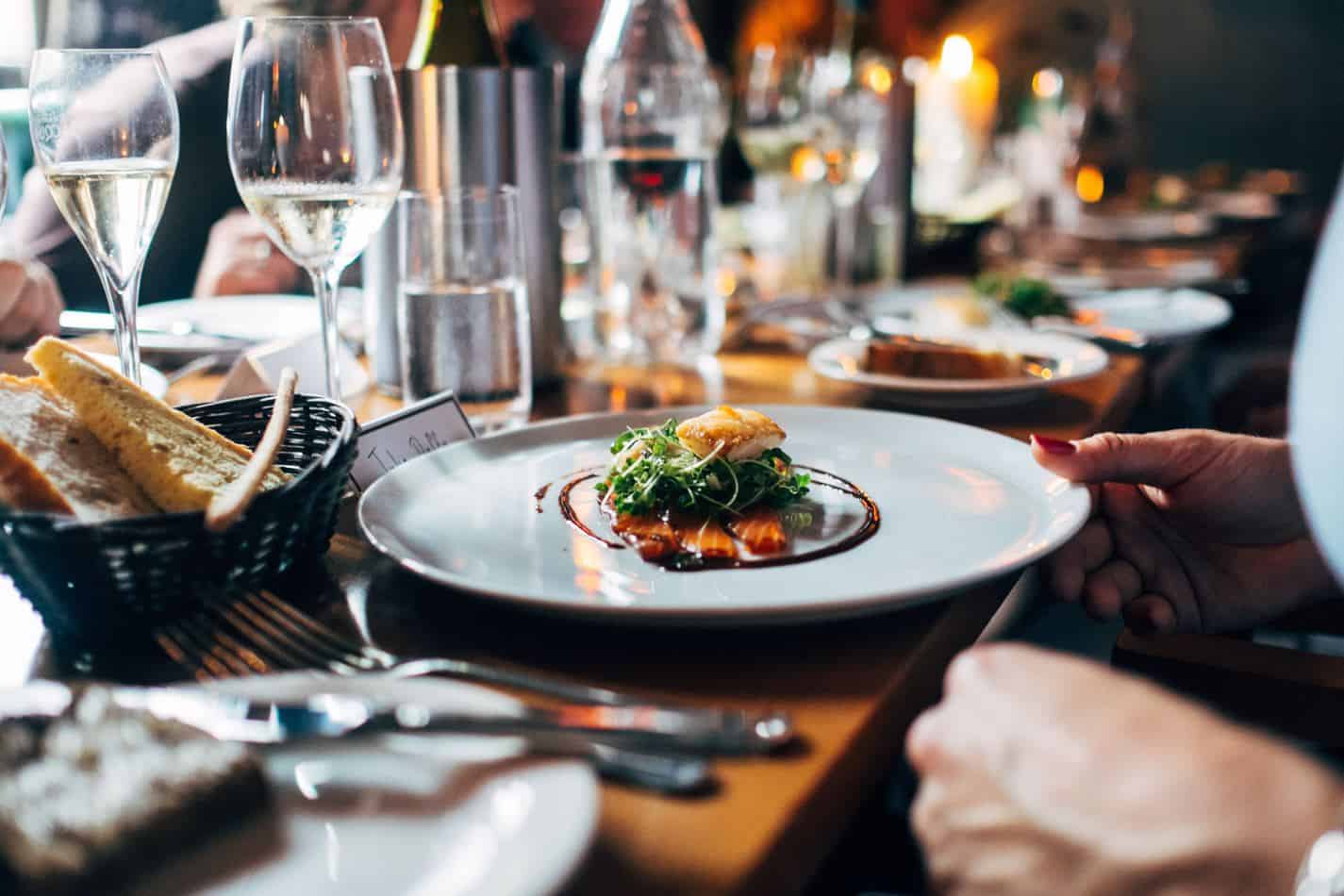 I touched on the subject in the notes above, but as mentioned, it depends on what you prefer to eat and also where, as in the price goes up in the very touristy areas.
So, here are some examples, divided into 3 groups. Budget, mid-range and gourmet. Drinks are not included, but check the table above for an idea.

Budget:
– Grab a hotdog from one of our famous hotdog-stands. It's the best hotdog you will ever get and an absolute classic in Danish cuisine. 30DKK

– Kebab or shawarma – two words for the same thing – was introduced in Copenhagen in 1980, when the first shawarma-bar opened on "Strøget" and it's still open today. 30DKK

– The pizza was also introduced to Danes around 1980 and today you can find a pizzeria on every corner. The quality varies and most Italians would probably spit on the floor, but it's a relatively cheap eat. 65DKK and up

Mid-range:
Madklubben – "The Food Club" in Danish, is a restaurant chain consisting of 15+ places to eat, scattered over Denmark, with a large representation in Copenhagen. It's a chain, but only in the sense that they are owned by the same owner and all have the same concept – that you can have a 3-course meal for around 225DKK (drinks not included).

You have generally have 3 to 5 choices for each course and you can make various add-ons.

The restaurants all have a different theme for their food. For example, Hanzo is an Asian themed restaurant and Grill CPH is, you guessed it, focused on grill.

Madklubben is in the cheap end of the mid-range restaurants, but you get a lot value for money here.

Gourmet:
Denmark and Copenhagen in particular really have something to offer, when it comes to fine dining. Just take a look at the Michelin Guide, where Copenhagen alone is represented with 17 restaurants (2019). Here are some prices for a fixed menu at some of the absolute best restaurants.

Geranium: 2600DKK. Wine pairing: from 1600DKK
Noma: 2500DKK. Wine pairing: from 1350DKK
Kadeau: 2150DKK. Wine pairing: from 1350DKK
---
So, how much money should I bring?
In my calculation below I've assumed that breakfast is included in the hotel – that leaves us with lunch and dinner, plus extras. I've also assumed that you want to sit down for both lunch and dinner, hence skipping the budget choices from above.
to-go coffee before lunch: 35DKK
lunch: 3 smørrebrød with a beer: 350DKK
afternoon coffee and cake: 80DKK
dinner: 3 course meal with wine (half a bottle): 400DKK
For food and beverages that adds up to 865DKK/person per day. I'm a foodie, so this is probably the minimum I would spend per day. But you could easily cut off a big chunk, if you go for some cheaper alternatives. A burger and a coke can be bought for half the price at lunch and maybe 3 courses for dinner is way too much for you, but I hope this gave you an idea of the price range you can expect.
---
Supermarket prices – which ones are cheaper?
As you can read below, there are quite a few supermarkets to choose from, when shopping, so which one to choose? Luckily someone has done the hard work for you. Every now and then some consumer magazine does a test to see how the different supermarkets does against each-other price-wise. They come up with a shopping-list of ordinary household items and compare the finale price, to see where each supermarket is placed.

In 2018 a Danish newspaper (article in Danish) performed this test on 13 supermarkets and could conclude that their shopping-list with 26 items could be bought for 242.05DKK in the cheapest supermarket (Aldi) and for 516.72DKK in Irma, which is the most expensive, by far. If Irma is removed from the survey, the loser is Coop.dk, which is a online grocery-service, totalling at 284.63DKK. That's a 17% increase in price from Aldi. Link to table

But the top 9 supermarkets are all fighting to be the cheapest, with only a 7% difference from top to bottom. So, here's my personal conclusion: if you want to do some grocery-shopping in Denmark and want it as cheap as possible, choose from the list below. These are the 9 cheapest supermarkets and are listed after their ranking in the survey.
Aldi
Lidl
Bilka
Føtex
Fakta
Netto
Menu
Rema 1000
Kvickly
---
Why is coffee so expensive?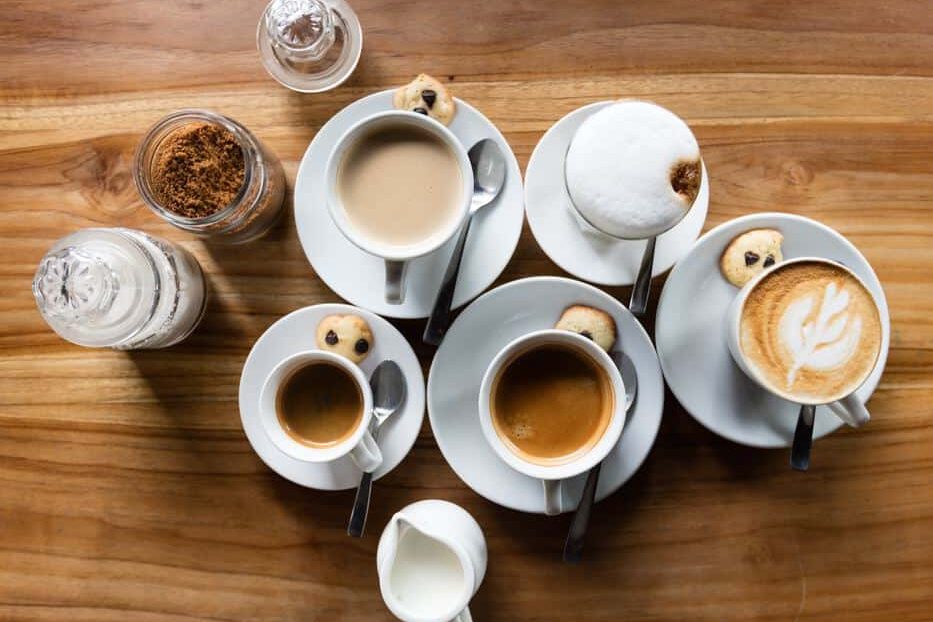 It seems like we've just gotten used to paying overprice for our coffee in Denmark. Coffee is very important for a Dane and has been so for ages. Our relationship with coffee is pretty much the same, as the English have with their tea.

We drink it first thing in the morning, on our way to work, when we arrive at work, after lunch, in the afternoon… you get the point. This might be the reason that we've accepted the hefty prices on coffee – because we love it. But why is it so expensive?

All the coffee chains that serve the expensive coffee will explain, that the service and quality is what drives the price up. So, they will serve you a top quality cup of coffee with a smile. Not to forget, that you can enjoy the coffee in their pleasant coffee shop, which mostly is situatued on a central location in town, which isn't cheap either.

Want a somewhat cheaper alternative, but still great coffee?
But there are places, where you can find a somewhat cheaper cup of coffee. One of the chains is called Ricco's. Since 2001 the owner Ricco, has sold coffee to his customers for a smaller price than all the other big coffee chains.

This is due to the allegedly cheaper rent, that Ricco has to pay, since his coffee bars aren't placed right in the middle of the busiest squares or shopping-streets, but instead usually on the street just behind or next to, only 1-2 minute's walk away. The price for a small caffe latte (4.3$) to-go is still high though, compared to many other places in the world.

---